Learn how to make ramen soup chicken broth!
<Ingredients>
3 small chicken carcasses (or equivalent amount of chicken parts with bones, such as chicken wings)
Half an onion
1 whole garlic
2 to 3 slices of ginger
Half a carrot
2 to 3 dried shiitake mushrooms
Half an apple
2 large dried combu seaweeds
2 to 3 leek or spring onion leaves
Boiling the chicken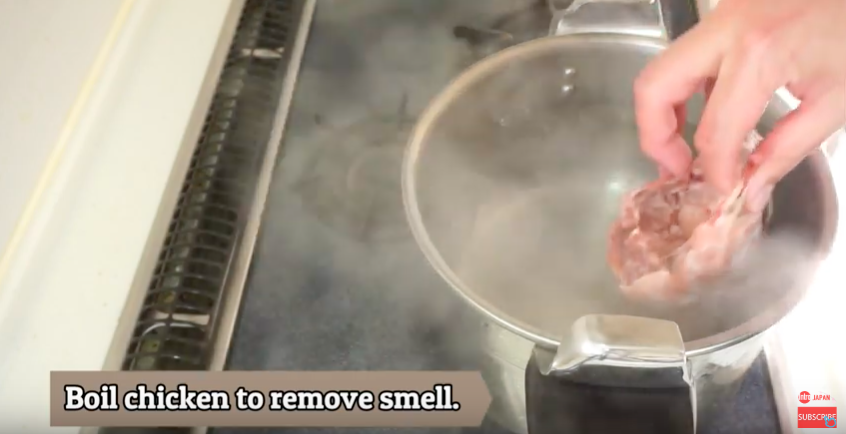 1. In a boiling pot of water, add chicken to remove unwanted smell.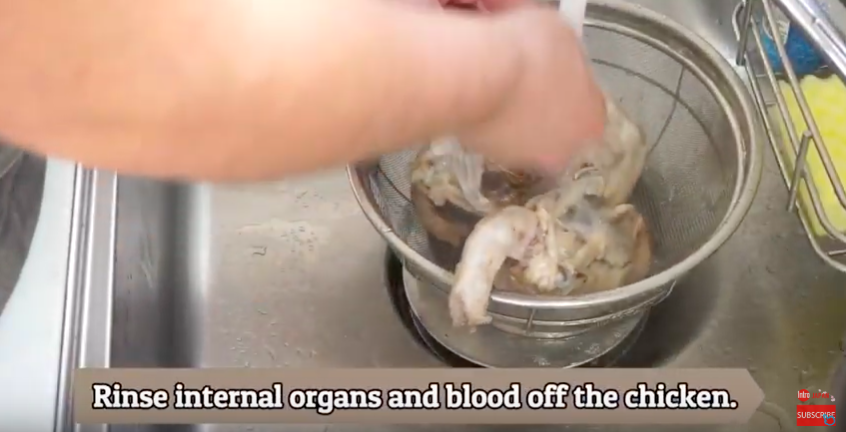 2. Once boiled, rinse off internal organs and blood off the chicken by rinsing with water.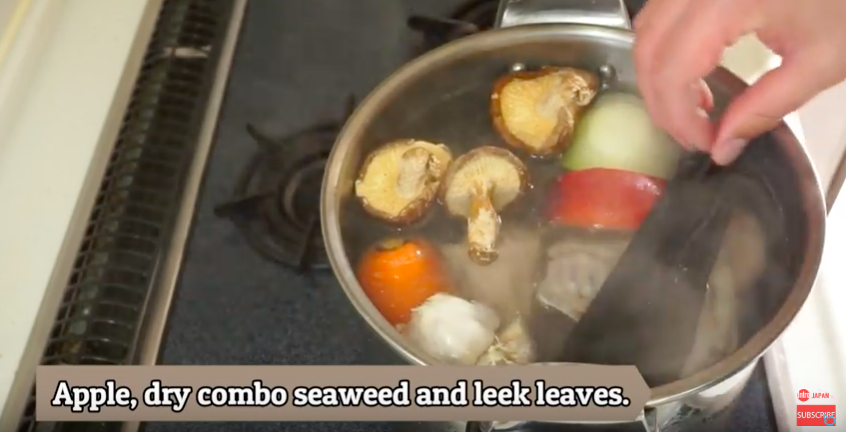 3. In a new pot, bring water to a boil. Add chicken, onion, garlic, ginger, carrot, dry shiitake mushrooms, apple, dry combu seaweed and leek leaves. Boil until impurity surface.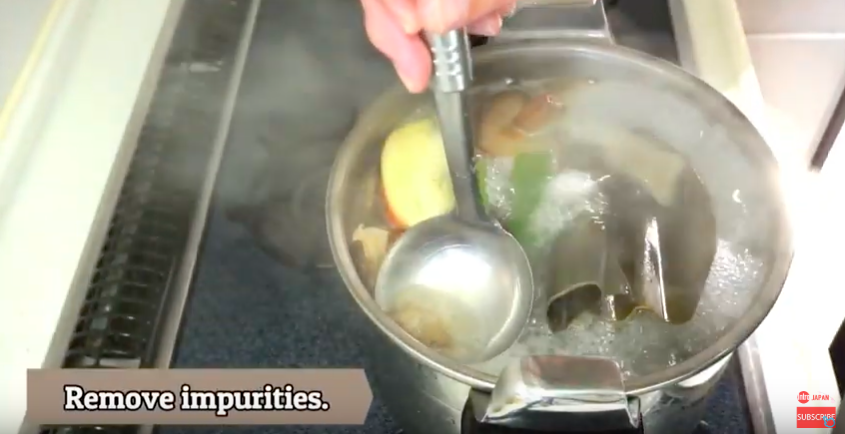 4. Remove as much impurities as possible.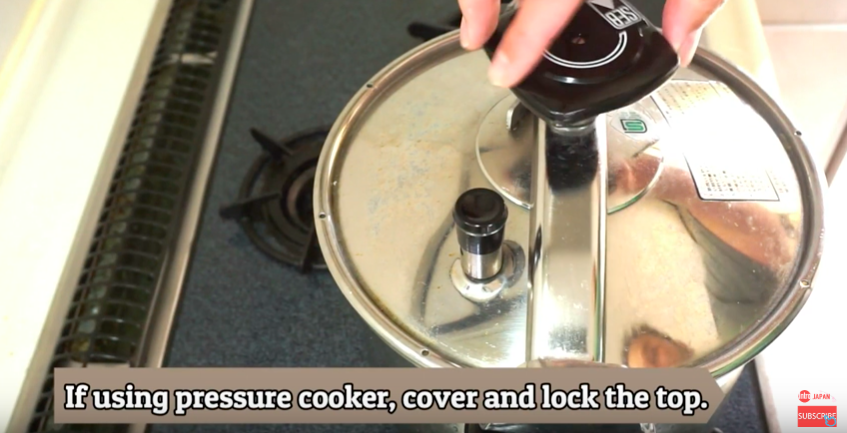 5. We used a pressure cooker to reduce time but you can use a regular pot instead. Add about 1 to 2 extra hours for cooking when using a regular pot. If you're using a pressure cooker, cover and lock the lid securely.
6. (For pressure cooker) Once the vent starts to jiggle with steam, reduce heat to low and cook for an hour.
7. An hour later turn off the heat and wait until the pressure naturally leaves the cooker.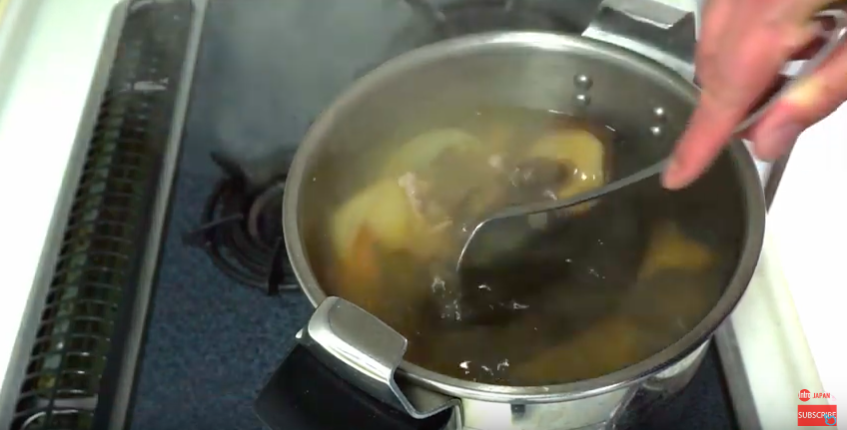 8. Remove the lid and mix the ingredients. Then remove the leek leaves and combu seaweeds.
9. Cover the lid and cook for additional hour on low heat.
10. Turn off the heat and let it the pressure out before removing the lid.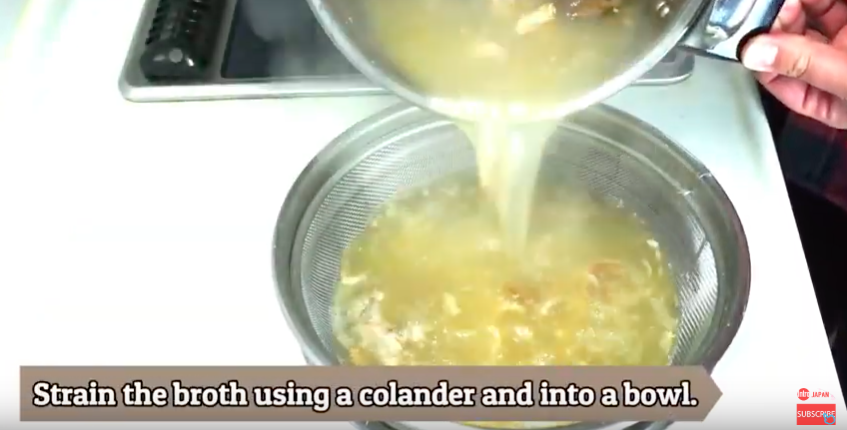 11. Strain the broth using a colander and into a bowl. You should get a clear golden broth.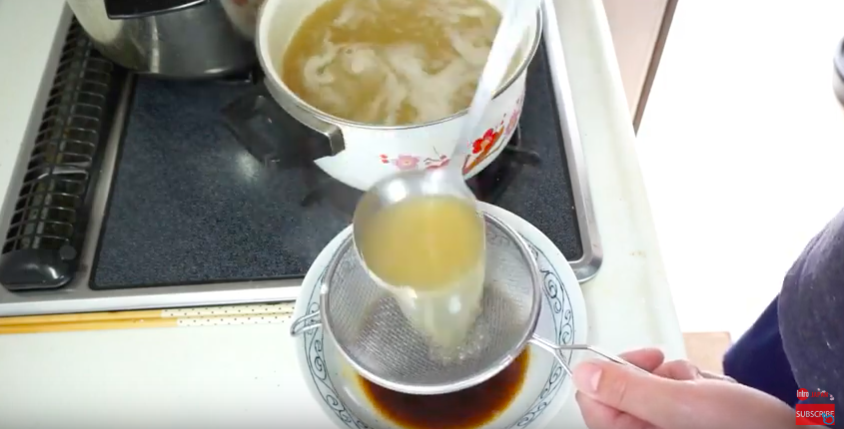 Combine with the chashu sauce to make soy sauce ramen soup. Enjoy!