Saitama, the "Sunshine State" of Japan?
Checkout Saitama for:
Locations in Saitama
Outdoors / Camping in Saitama
Saitama is located north of Tokyo, which is well known for being the commuter town known in Japan as "bed town" for people who commute to Tokyo to work. The name "Saitama" is said to come from the term "Sakimitama" (幸魂), which is an action caused by a deity to bring good fortune (there are various theories).
Saitama is also known to be the sunniest prefecture in Japan. It has the most days with a clear and sunny sky throughout the year, which makes it the "sunshine state" of Japan. It's also one of the hottest prefectures in Japan and it can reach around 40 degrees Celsius (approx. 104 degrees Fahrenheit) in summer!
It's also part of the Kanto Plain, and as a result, many factories are located in Saitama, as well as agriculture (Peri-urban agriculture) to supply fresh crops to the Tokyo metropolitan area. The loamy layer of the Kanto Region makes it ideal for agriculture.
Saitama had strong ties with Edo, which is the former name of Tokyo during the feudal period. Lots of products were shipped from Edo to the City of Kawagoe, which heavily influenced Kawagoe's culture. You can still see the traditional streetscape here which has been called Koedo (or "little Edo") as it depicts that of Edo.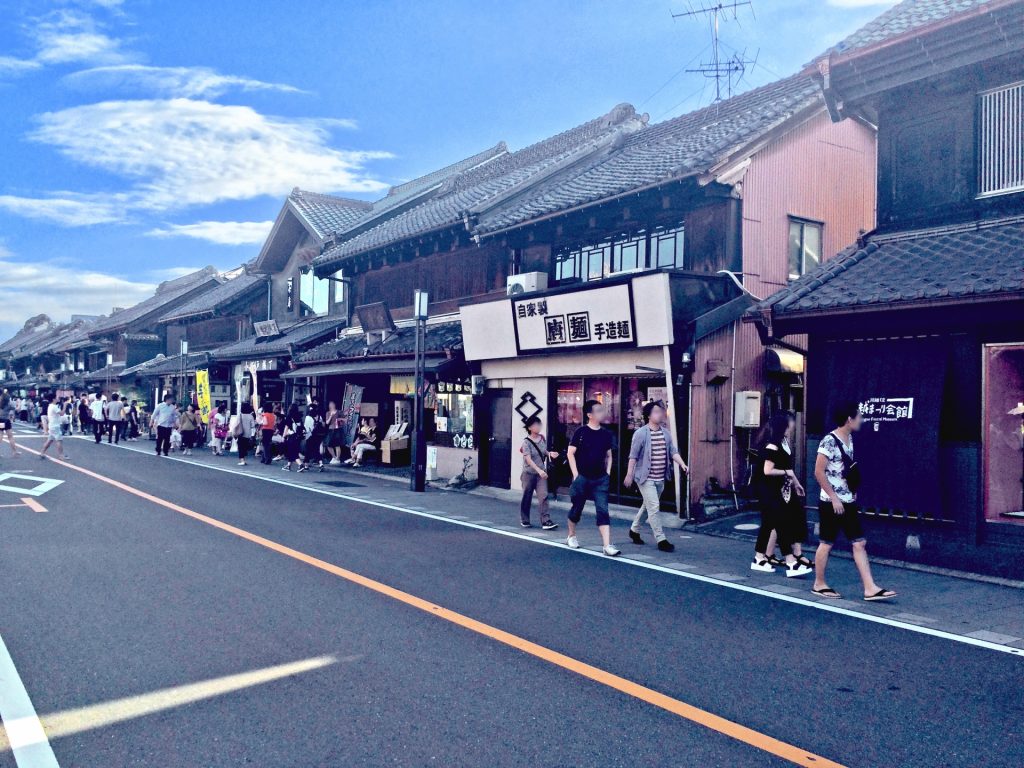 Saitama produces lots of vegetables for Tokyo, such as komatsuna, which is Japanese mustard spinach, and green onions. In fact, Saitama is the largest producer of green onions in the country. They are also famous for there green tea production, and their tea is called Sayama-cha or Sayama tea. Saitama isn't necessarily the largest grower of tea leaves but they do have a long history and the tea is characterized by its rich flavor. This is because the tea leaves are grown in colder locations hence the leaves are thicker to withstand such climate.
A lot of people tend to imagine Saitama as flat industrial land, but the Western parts of Saitama are filled with beautiful mountains and rivers. People visit Chichibu as a popular destination for barbecuing, camping, rafting, kayaking, and even steam engines.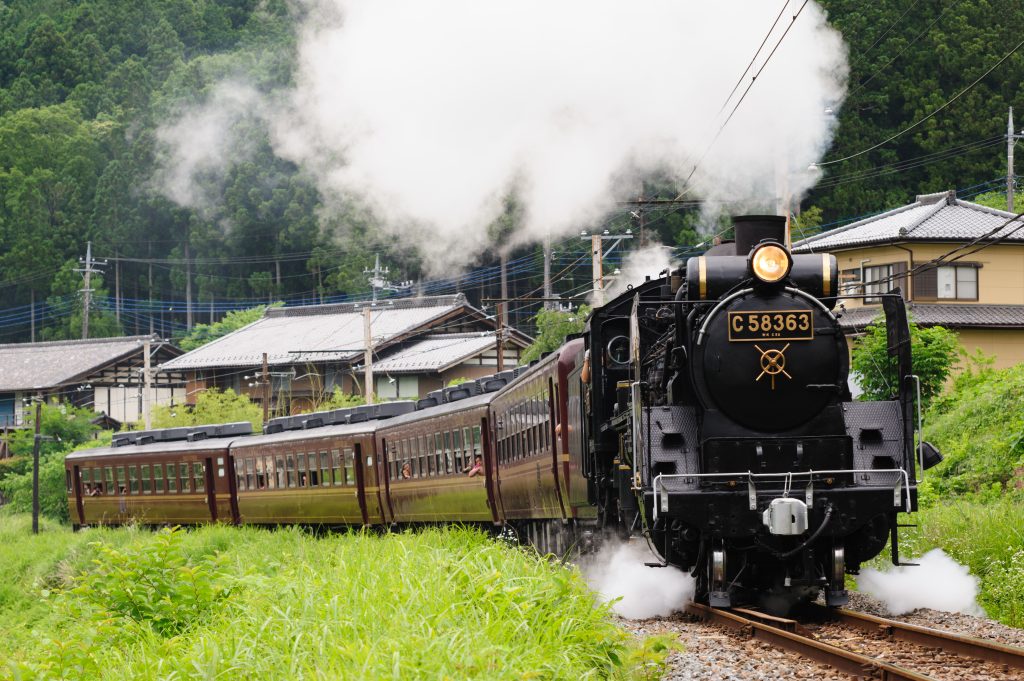 Yes, a real working steam engine runs through Chichibu and you can actually get to ride it (booking required). I really get excited whenever I see it running! You can enjoy the beautiful scenery all year round and it's relatively close to Tokyo, making it one of the ideal locations for a day trip.
Although Saitama, in general, is famous for udon noodles (made out of wheat), Chichibu is famous for soba noodles (made out of buckwheat), so if you're a soba freak like I am, you're in for a treat. I personally recommend cold soba noodles with walnut dipping sauce (kurumi dare).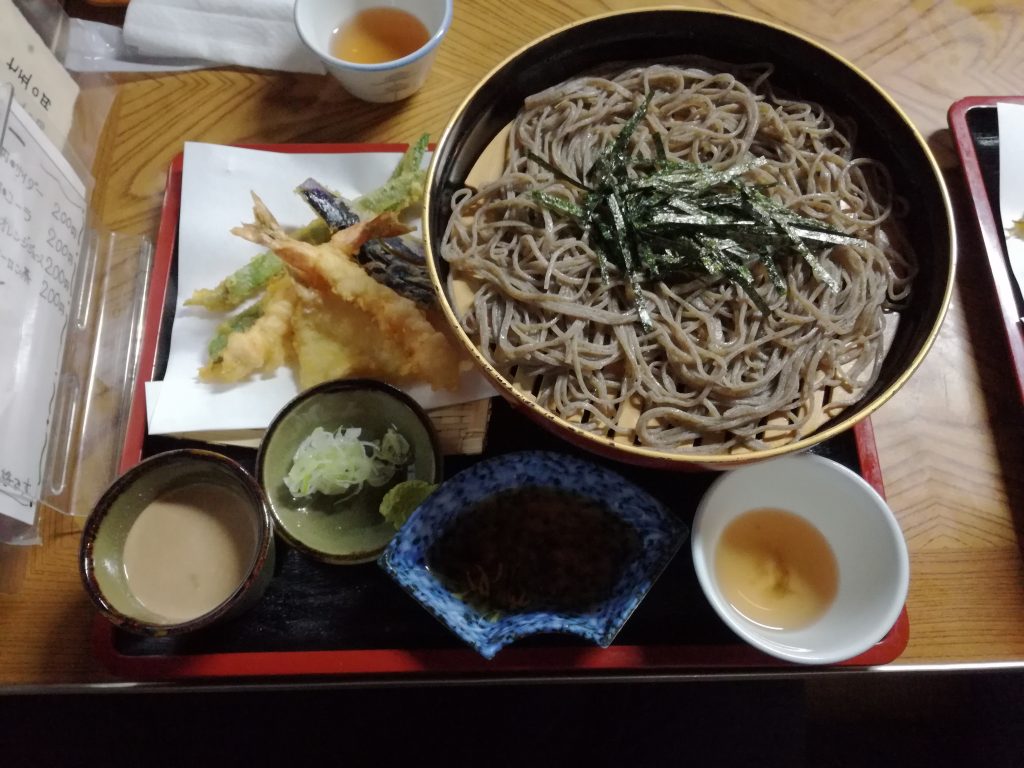 Chichibu is also famous for Chichibu Festival held once a year in December. This is one of the largest and famous festivals in Japan with more than 300 years of history. The parade at night is a sight worth visiting. Not to mention the street foods!!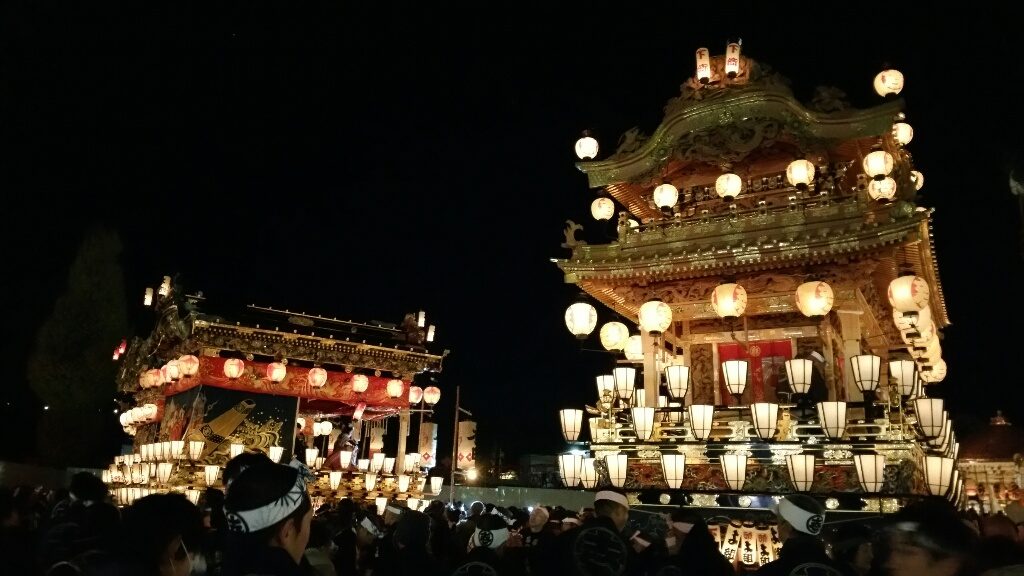 Lots of traditional crafts are produced in Saitama. One of the most famous is Koi nobori (or carp streamer). This is a traditional windsock in the shape of a carp flown in May to celebrate Children's Day (also known as Tango no sekku) for children's good fortune and health.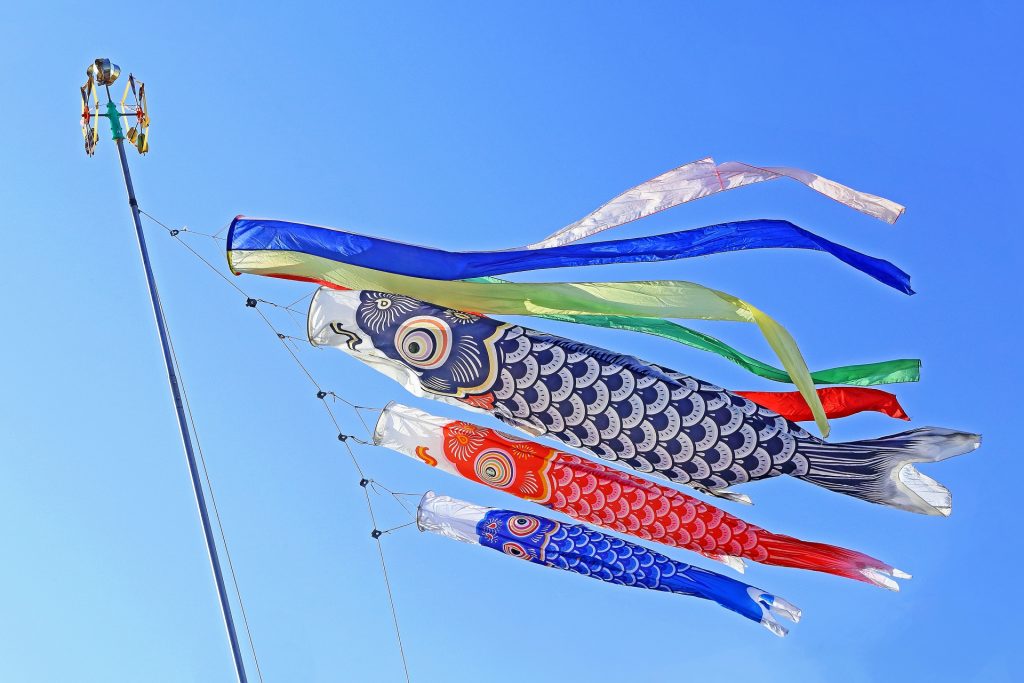 Why carp? Because of their ability to swim up a waterfall, carp symbolizes strength and courage. Kazo City produces the most Koi nobori in Japan, and they even have the largest Koi nobori, which is about 100m long!
Another famous crafts produced in Saitama is the Hina dolls (Ohina-sama or Hina ningyo), which is used to celebrate Girl's Day in March. It's common to display these dolls if you have a daughter in the family. March is also a fun time to visit Saitama because Hina dolls are displayed everywhere.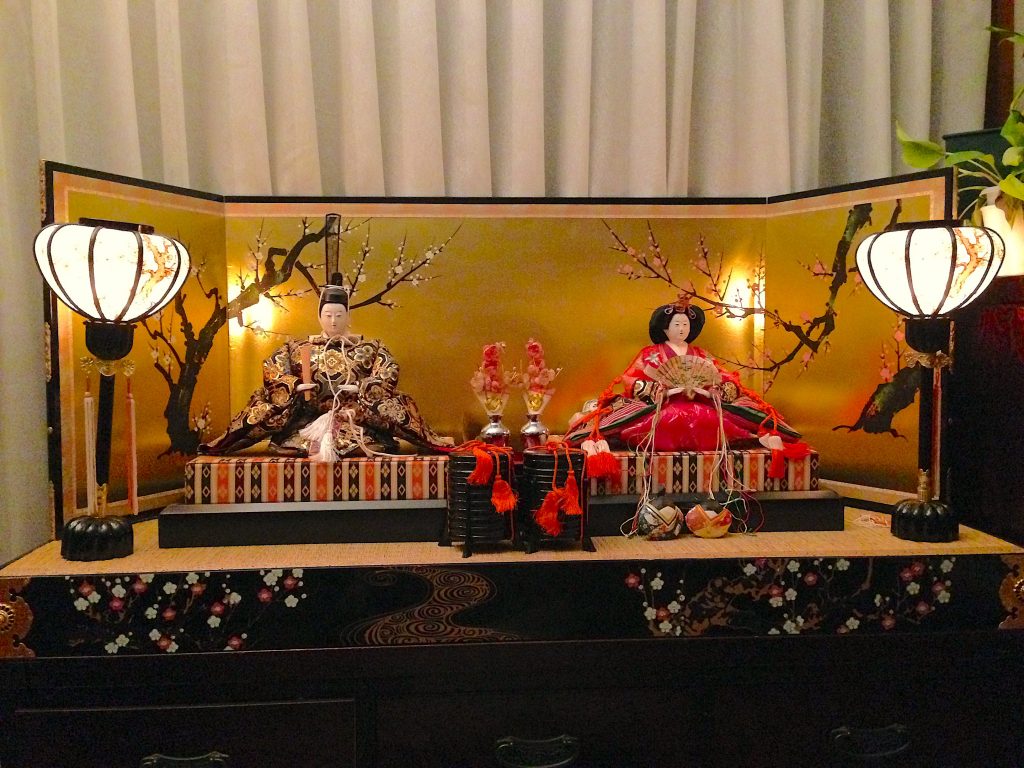 There's even a world's tallest Hina doll display in the City of Kounosu, where the display is about 7 meters (about 23 feet) tall and uses 1,830 dolls! Another interesting display is in the City of Saitama, where 35 locals dressed up in traditional costumes are displayed as real living Hina dolls! Pretty interesting sight. I wonder if anyone tried to make them laugh?
Prefecture Info
Prefecture Capital: City of Saitama/Saitama-shi (さいたま市)
Population: Approx. 7.3 million
Major crops: Japanese mustard spinach/Komatsuna (小松菜), Spring onion/Negi (長ネギ), Taro/Satoimo (里芋)
Traditional crafts:Carp streamer/Koinobori (鯉のぼり), Hina dolls/Hina ningyo (ひな人形)

Did You Know?🤣
Amongst all the designated cities (city that has a population greater than 500,000) in Japan, Saitama City is the 3rd coldest city during winter.
Places shown in the video
1) Saitama Super Arena (さいたまスーパーアリーナ)
A multi-purpose arena at Saitama City, lots of artists both domestic and overseas hold their concerts here.
Location: 8 Shintoshin, Chuo-ku, Saitama-shi, Saitama
Access: 3 minutes walk from Saitama-Shintoshin Station (JR Keihin-Tohoku Line / Utsunomiya Line / Takasaki Line)
2) Tove Jansson Akebono Children's Forest Park (トーベ・ヤンソンあけぼの子どもの森公園)
Park portraying the Moominvalley from the Finnish author, Tove Jansson's The Moomins.
Location: 893-1 Azu, Hanno-shi, Saitama
Access: 20 minutes walk from Motokaji Station (Seibu Ikebukuro Line)
3) Mitsumine Shrine (三峯神社)
Enshrine's the Shinto god Izanagi (伊邪那岐) and goddess Izanami (伊邪那美). Considered as one of the three major Shinto shrines in Chichibu. The sacred beasts guarding the shrine are wolves.
Location: 298-1 Mitsumine, Chichibu-shi, Saitama
Access: From Seibu Chichibu Station (Seibu Chichibu Line), take the Seibu Bus (Mitsumine Jinja Line) and get off at "Mitsumine Jinja" bus stop. Alternatively, from Mitsumineguchi Station (Chichibu Main Line), take the Seibu Bus to "Mitsumine Jinja" bus stop.
4) Cafe Yamane (やまね食堂)
Traditional Japanese-style house renovated into a cafe. Enjoy homemade Japanese curry and udon noodles, as well as great coffee and desserts.
Location: 520 Kaminaguri, Hanno-shi, Saitama
Access: From Hanno Station (Seibu Ikebukuro Line), take the Kokusai Kogyo Bus (for "Yunosawa" or "Nago") to "Morigawara" bus stop.
5) Udon House Yuzu no Sho (ゆずの庄)
Enjoy delicious homemade Musashino-style udon noodles.
Location: 801 Minami, Hanno-shi, Saitama
Access: From Hanno Station (Seibu Ikebukuro Line), take the Kokusai Kogyo Bus (for "Nakazawa") to "Tomaru" bus stop.
6) Take Dera/Bamboo Temple (竹寺)
Buddhist temple which enshrines Gozutenno (牛頭天王) and has more than 1,000 years of history as a place for mountain worship. The bell at the temple was created from an American blind shell found in the Philippines.
Location: 704 Minami, Hanno-shi, Saitama
Access: From Hanno Station (Seibu Ikebukuro Line), take the Kokusai Kogyo Bus (for "Nakazawa") to "Nakazawa" bus stop and walk about 40 minutes.
7) Mount Buko (武甲山)
Symbol of Chichibu City. A unique pyramid-like mountain due to limestone mining.
Location: Chichibu City, Saitama
Access: Get off at Urayamaguchi Station (Chichibu Railway). The trail will be right next to the station.
8) Koedo (小江戸)
Retro streets in Kawagoe City, which retains the atmosphere of Edo period. Fun walk if you're a history buff!
Location: Kawagoe City, Saitama
Access: About 20 minutes walk from Kawagoe Station (Tobu Tojo Line). Alternatively, about 10 minutes walk from Honkawagoe Station (Seibu Shinjuku Line).
Locations in Saitama